Jack Daniel's Tennessee Apple Classic Remix
Classic Remix was created to honor the past, celebrate the present and cultivate the future of design. Since 2021, the initiative has partnered with selected designers to re-envision classic apparel items with a modern twist, creating an exclusive capsule collection inspired by their vision and the essence of Jack Daniel's Tennessee Apple.
This year, Jack Daniel's Tennessee Apple Classic Remix has partnered with Ouigi Theodore of Brooklyn Circus to design his anticipated capsule collection launching at the end of the year. Stay tuned!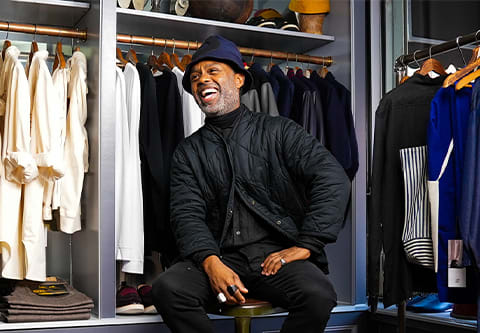 2023 Classic Remix Designer
Ouigi Theodore founded The Brooklyn Circus/BKC, a menswear brand that finds inspiration in the pages of history books. Everything he makes has a story, from the construction of his varsity jackets to the looms where the denim is woven. He takes these elements into consideration when he cultivates his brand. He is here to tell the story of style throughout American history and to emphasize the power of presentation. He wants to change the way Americans dress, one iconic silhouette at a time through the 100-Year Plan.
Real Crisp Apples. Real Jack Daniel's.
Jack Daniel's Tennessee Apple has the unique character of Jack Daniel's Tennessee Whiskey coupled with crisp green apple for a fresh and rewarding taste. It's bold, refreshing, and exceptionally smooth.
MADE WITH REAL APPLES
BLENDED WITH OLD NO. 7
BOLD, CRISP, CHARACTER