INTRODUCING SOME SMOOTH CHARACTERS
The whiskey makers of Gentleman Jack know that fancy threads and sophisticated looks only go so far. To create the premium, double-mellowed smoothness Gentleman Jack is known for, we start with the same hardworking, genuine attitude that goes into making Old No 7. And then double it. Don't believe us? Well then, take a look for yourself.
BEHIND THE WHISKEy MAKEOVERS
Making Gentleman Jack the smoothest sippin' Tennessee Whiskey to come out of Lynchburg is one thing. But making the whiskey makers of Gentleman Jack look as smooth as the whiskey they make, well, that's a different story altogether.
Father & Son
Chris Jr. works at the distillery alongside his father, proving that, around here, keeping things smooth is a family tradition.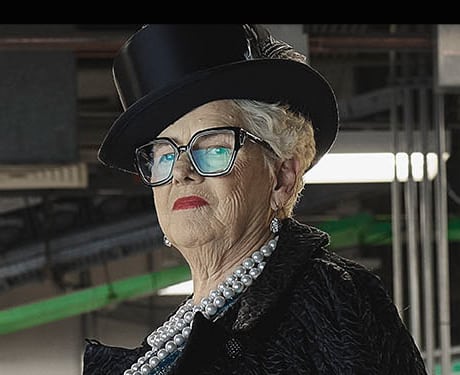 Kitty McGee
The only thing that could possibly make the bottling line of Gentleman Jack look any smoother is Miss Hiawatha Kitty McGee just being herself.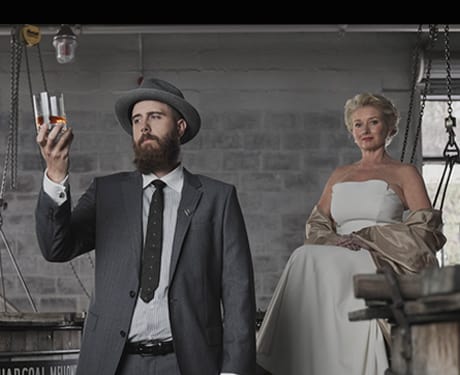 Kevin & Cyndy
Gentleman Jack is double mellowed through vats of homemade sugar maple charcoal to acquire its refined character. Luckily, Kevin and Cyndy just needed a wardrobe change.
PAY US A VISIT
Now that you've had an inside peek into who makes Gentleman Jack, why not stop by to see how Gentleman Jack is made? We welcome thousands of visitors every year to our distillery in Lynchburg. So, if you fancy a closer look at how we do things around here, feel free to stop by and pay us a visit sometime.