Enter Below for a Chance to Win a Custom Jack Flavors Jacket
To commemorate fashion and art, Jack Flavors and DMKD Collective have come together to produce a limited edition Jack Flavors Jacket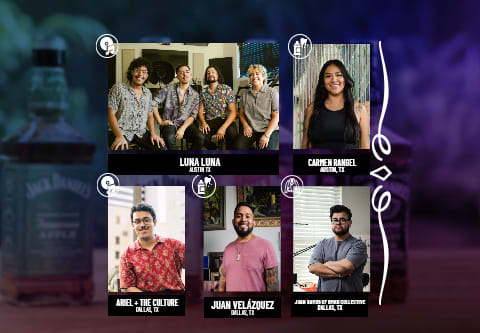 Jack Honey, Jack Apple, and Jack Fire present The Flavors of Two Cities: A Toast to Music, Fashion, and Art celebrating the contributions of LatinX creatives from Dallas and Austin, TX. In a series of three short videos, we get a taste of each city's artistic culture by capturing stories of local creatives making their mark.
Jack Daniels highlights the crisp, smooth, and spicy of each creative to showcase how they have matured their own craft in music, fashion, and art to add flavor to their city.
Our three Jack Flavors brands are made with Jack Daniel's Tennessee Whiskey, which is mellowed drop by drop, then matured in handcrafted barrels of our own making.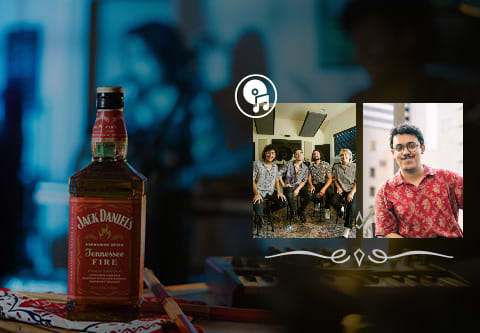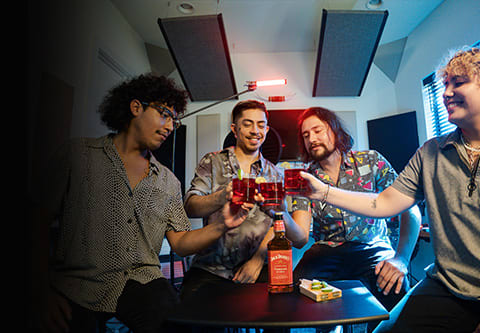 Luna Luna, the Austin-based four-piece Latinx band, bends the scorching Texas sun to their will across emotion drenched, euphoric synth-pop grooves with throwback vibes. Originally the solo project of Colombian-born, Dallas-bred Kavvi, Luna Luna grew into a four-piece band through serendipitous meetings. Singer-songwriter Kavvi began his music journey by tinkering with GarageBand on his iPhone and started recording under the Luna Luna moniker in 2017. Kavvi met Danny Bonilla after performing his set at an open mic, and it quickly became apparent that they felt drawn to expand into a duo. Before long, drummer Kaylin Martinez and bassist/backup vocalist Ryan "Gordo" Gordon joined the band, and they were drawn together performing house shows around Texas. Luna Luna is undoubtedly one of the buzziest acts in Texas today, and key players have already started taking notice.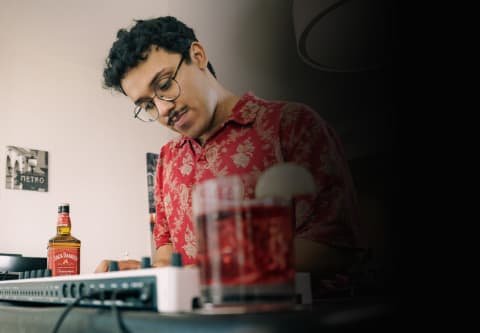 Ariel & The Culture is a Mexican American artist hailing from Dallas, Texas. Influenced by the sounds of his motherland of Mexico, Ariel has been making Indie Pop/Alternative R&B music and performing since 2017. While growing his fan base through his sweeping stage presence and nostalgic tracks, Ariel finally caught a break on TikTok with his breakthrough single, Dame Tu Amor. Dame Tu Amor has now been played millions of times across all platforms, reaching the pages of Bandcamp, Remezcla, and NPR's Alt.Latino.
After playing hundreds of sets and sharing stages with acts such as Boy Pablo, Lido Pimienta, A-Wall, and Luna Luna, Ariel has become one of the most exciting up-and-coming artists in the indie music scene. Coming off the heels of headlining two sold-out shows in Dallas and Chicago, Ariel is creating colorful music with a retro sound that hopeless romantics will cherish for years to come.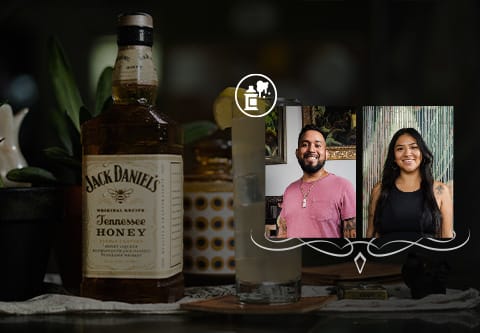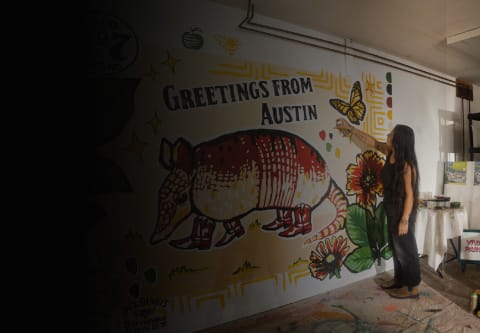 A multimedia artist and muralist from Austin, Texas, Carmen Rangel is known for her bright and lively creations. She describes her work as being focused on exploring culture, inclusive representation, and nature. Carmen is passionate about her goal of communicating causes and ideas through visual art as well as inspiring and empowering others to tap into their creative side.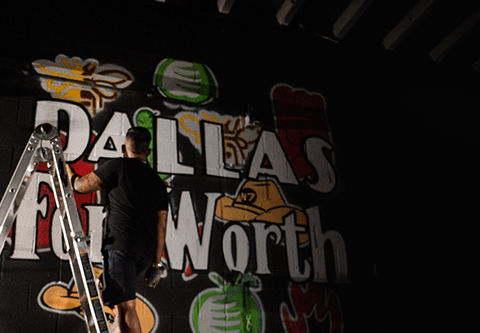 Juan Velázquez is a Mexican American spray paint muralist from the Dallas-Fort Worth area, and he is primarily known for his figurative art. After returning from army training and losing his job during the COVID-19 pandemic, Juan chose to start anew and take hold of the direction of his life by starting his career in art. In choosing to create a new beginning for himself, Juan opened the door to his success, and his art career continued to blossom over time. His work has been featured in various newspapers and magazines, including Fort Worth Magazine and Sports Illustrated. The notoriety from his artwork has allowed Juan the opportunity to be featured on TV shows such as Good Morning America and The Kelly Clarkson Show.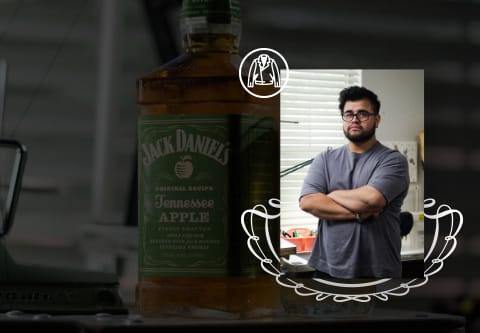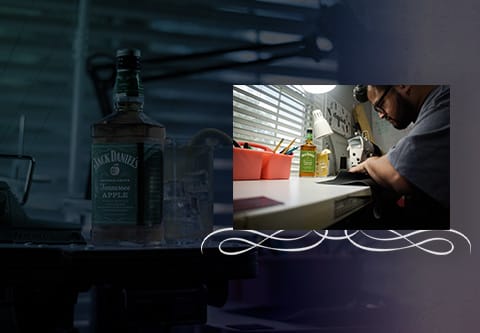 DMKD founder Juan Ramos was born in Mexico, raised in California, and came to his own in Dallas. Being a child of immigrants and a DACA recipient, Juan explored creative ways of feeding his desire to have timeless pieces of clothing with the limited resources that were available to him. Juan draws out inspiration from his affinity for high fashion with the fabrics sourced and by implementing his own silhouettes to pieces of clothing for a refreshing take on his style. Captivating an experience for his supporters is his priority and is what drives all his designs. Juan's goal is to create clothing with a purpose and to push the boundaries of tomorrow.

DMKD was formed in 2014 and envisioned to encapsulate the entrepreneurial spirit and the pursuit of the American dream. These values were instilled early in Juan's life as he watched his parents take charge in shaping their path and providing a better life for their family. Unsurprisingly, these values are directly implemented into the brand's DNA. DMKD stands for Determination, Motivation, Knowledge, and Drive. His Mexican roots are interweaved in every collection, ranging from the colors utilized to the way it is styled. It is important for Juan to be close to the details from beginning to end, so all articles of clothing are produced in his home, which has been converted into a workshop.