Jack Daniel's Tennessee Honey presents Art, Beats & Lyrics. Celebrating it's 20th year on the road, this traveling urban art and music exhibition supports visionary artists and musicians who share our values of authenticity, creativity, and individuality. These uniquely curated showcases blur the line between artist and audience, and have had featured performances from the likes of Kendrick Lamar, Rapsody, Mannie Fresh, Scarface, and Bun B.
Register now for upcoming Art, Beats & Lyrics events and celebrate the 20th Anniversary with us in a city near you.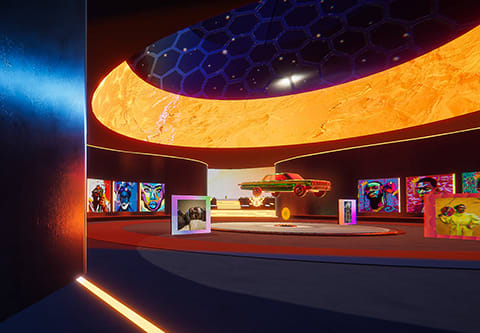 Jack Honey Art, Beats + Lyrics welcomes you to "The Verse", an immersive VR experience that celebrates visionary artists and musicians that push the urban art culture forward. This out-of-this-world exhibition showcases incredible urban artwork, iconic photo collections, a larger-than-life musical concert, and a bar where you can actually order Jack Honey to be delivered right to your door.
A LITTLE BIT OF HONEY, A WHOLE LOT OF JACK.
A blend of Jack Daniel's Tennessee Whiskey and a unique honey liqueur of our own making, for a taste that's one-of-a-kind and unmistakably Jack. With hints of honey and a finish that's naturally smooth, Jack Daniel's Tennessee Honey offers a taste of the unexpected.
MADE WITH REAL HONEY
BLENDED WITH OLD NO. 7
NATURALLY SWEET, SMOOTH FLAVOR