A CELEBRATION 150 YEARS IN THE MAKING
150 years later, we still make Jack Daniel's Tennessee Whiskey in Lynchburg, TN. Celebrate the legacy of America's oldest registered distillery by discovering the stories behind our whiskey.
Distillery Stories
Run a distillery for 150 years, and you're bound to have a good story or two. Ring in our big anniversary with a look back at some of the stories that have made us who we are today.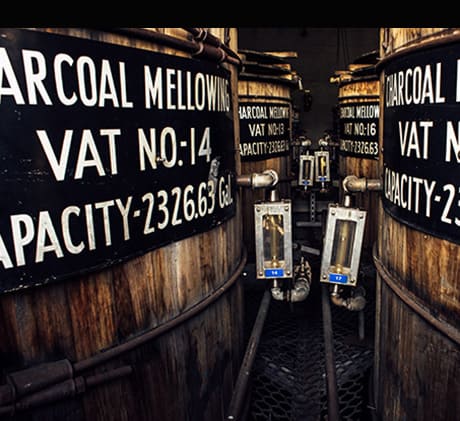 Distillery Stories
The Extra Blessing
Get a closer look at the signature process that makes Jack Daniel's a Tennessee Whiskey.
Learn More
Distillery Stories
Amber Whiskey. Green Distillery
Crafting a Tennessee Whiskey we can be proud of is about more than taste. It's about doing right by the town of Lynchburg.
Learn More
special edition bottles
150th commemorative
It's our 150th anniversary. So we've decided to dress up for the occasion.